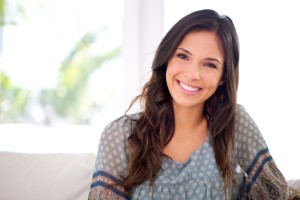 If you've ever owned a brand new car, you probably remember the first scratch or chip in the paint, but what about the 5th or the 10th? Most people stop paying attention to minor flaws after the first few, but overtime, even tiny scrapes and chips add up and the car looks worn and old. The same thing happens to teeth as we age. Tiny chips and stains seem to multiply leaving teeth looking worn and faded. You can trade in your old car for a brand new model, but it's more difficult to trade in your worn teeth. At Central Dental Associates, we work closely with patients to prevent even minor damage keeping teeth looking and feeling beautiful for life. For those who haven't been as careful with their smiles through the years, cosmetic bonding may just be your smile's reset button. At Central Dental Associates, our Norwood, MA dental team helps patients renew their smiles with one visit, no prep cosmetic dental bonding.

Dental Bonding 101
Dental bonding or cosmetic dental bonding are phrases used to refer to the correction or concealment of minor dental flaws using composite resin. The term bonding was originally used in dentistry to connote the process of preparing a tooth to be fused or bonded with a dental restoration. Bonding uses acid to create microscopic etches in the enamel that cement holds onto and connects the filling, inlay, or onlay with the prepared tooth. Composite resin or tooth-colored fillings unlike amalgam metal fillings are applied directly to the tooth following bonding and shaped and hardened in place. Traditional fillings are shaped outside the mouth and placed as a whole. The direct application of the filling material following preparation linked the composite resin filling process to dental bonding and the phrases began to be used interchangeably.
When dental practitioners began using composite resin to correct and conceal minor cracks, chips, and discolorations, the procedures was referred to as bonding or cosmetic bonding because the resin was applied directly following the preparation process, and the name stuck.
Best Cosmetic Dental Bonding Norwood
Cosmetic dental bonding is used to conceal minor smile flaws with minimal enamel preparation. The entire process is completed in just one visit, and is 100% reversible. Some of the many reasons to consider cosmetic dental bonding include:
Repairing chipped, cracked, broken, stained teeth in one visit
Conservative treatment retains optimal natural dental structure
Budget friendly alternative to more complex cosmetic or restorative services
Conceal multiple smile flaws with one, minimally invasive treatment
Long lasting durability without damaging surrounding teeth the way porcelain restorations can
Call the Cosmetic Dentist Norwood Residents Prefer – Central Dental Associates
If you're interested in repairing and restoring your smile, call the Central Dental Associates team to schedule your cosmetic consultation or find out more about cosmetic dental bonding today. Our Norwood, MA practice welcomes patients from Walpole and surrounding communities. We look forward to helping you get the flawless smile of your dreams.