Dentures – Norwood, MA
Say "Goodbye" to the Gaps in Your Smile!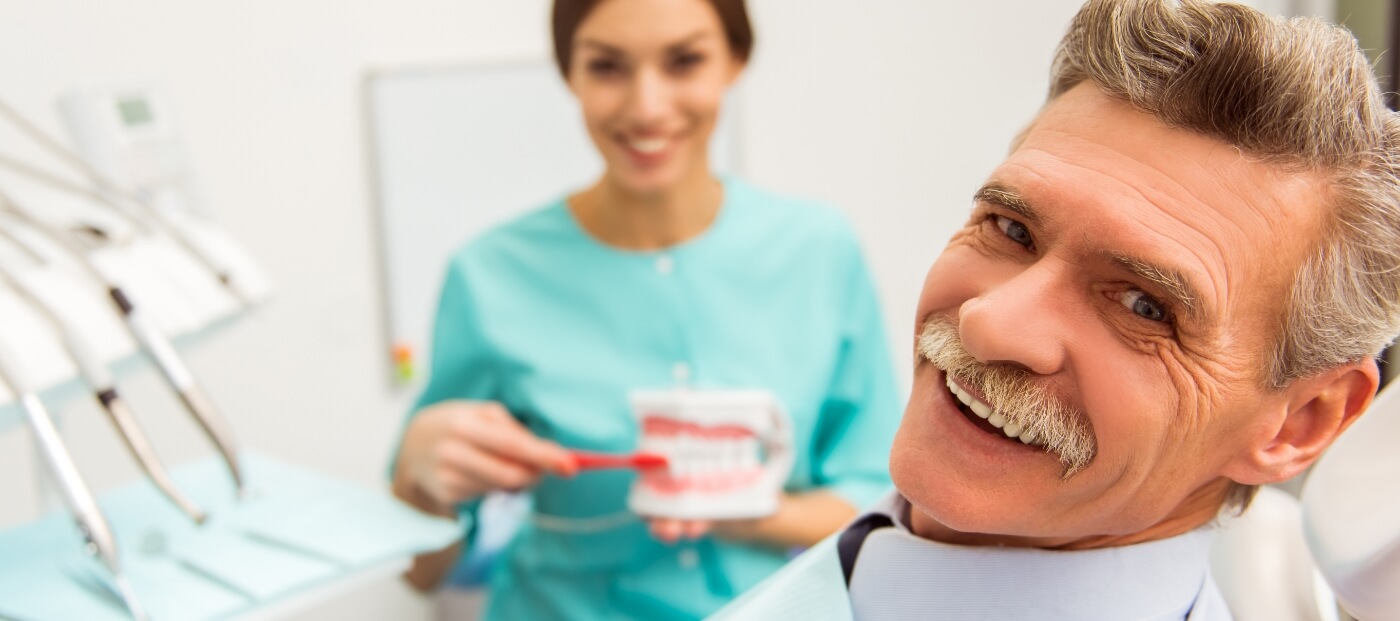 Are you missing one or more teeth? You know from experience just how much tooth loss can affect your quality of life. Not only does it impact your appearance, but the way you bite, chew, and speak as well. Fortunately, our team of highly skilled dentists at Central Dental Associates can help you enjoy a full smile once again with dentures in Norwood. If you're interested in learning more about this method of tooth replacement, simply keep reading or contact our office to schedule a consultation.
Who is a Good Candidate for Dentures?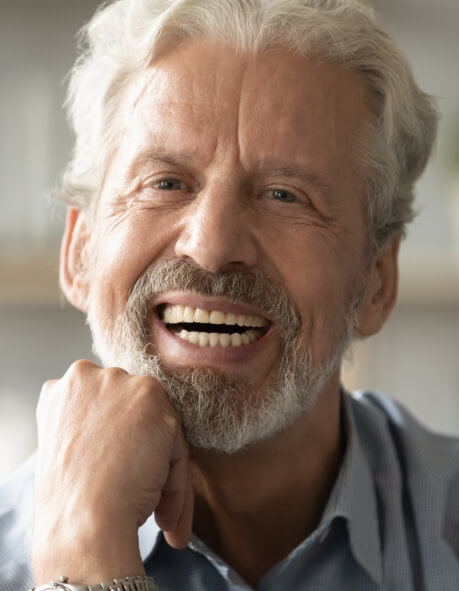 Whether you're missing several teeth or an entire arch, you may be a good candidate for dentures in Norwood. They're an excellent solution for patients who have difficulty eating, speaking, and smiling because of their extensive tooth loss. At your consultation, we'll conduct a thorough examination to ensure dentures are the right option for you. Since you must have healthy gums to support your oral appliances, we'll carefully check them for any underlying issues or concerns.
Types of Dentures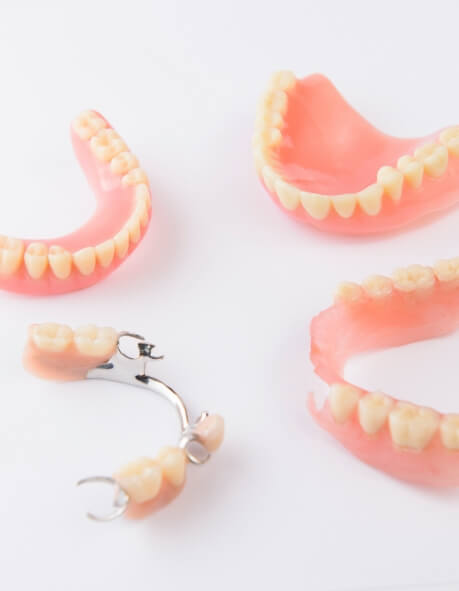 The first step on your tooth-replacement journey is a consultation with your dentist in Norwood. At this initial visit, you'll learn more about your available options and recommended treatment plan if there's already one. When it comes to dentures, our team will suggest one of the following types for your smile:
Partial Dentures
Do you only have a few missing teeth? Partial dentures may be the right option for you. The gum-colored base and prosthetic teeth are customized to blend seamlessly with your existing smile. The oral appliances are attached to a clasp on your remaining teeth, completing your grin and restoring a gorgeous, fully functioning bite.
Full Dentures
If you're missing an entire arch, full dentures might be the ideal option for you. Like partials, they have a discreet, gum-colored base and lifelike prosthetic teeth. What makes full dentures different is that they're held in place with natural suction, denture adhesive, or a combination of both.
Implant Dentures
Since traditional dentures tend to slip and slide after a while, some patients desire a more permanent solution. That's where implant dentures come in to save the day! Instead of keeping your dentures in place with clasps or natural suction, they're attached to dental implants, which are titanium posts that are surgically inserted into the jawbone. With this solution, you can enjoy maximum stability and avoid unwanted movement.
The Benefits of Dentures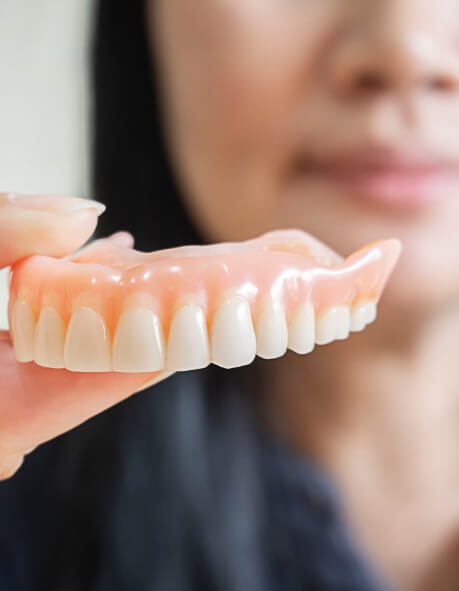 There's a good reason why dentures continue to be one of the most popular solutions for missing teeth. Here are just a few of the many incredible benefits you can reap with this method of tooth replacement:
Fully customized for every patient
Maintain a natural-looking appearance
Preserve a youthful facial structure
Cost-effective solution for missing teeth
Regain the ability to eat a healthier diet
Easy cleaning and maintenance