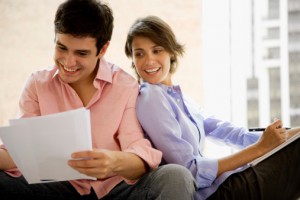 Let's take a look at the calendar: Thanksgiving is at the end of this month, Christmas is at the end of next month. Can 2016 be far behind? Definitely not, and that means that your dental insurance benefits for 2015 are about to expire. As the saying goes—don't leave money on the table! If you or anyone else in your family is due for a checkup or another dental service, then schedule an appointment today with Central Dental Associates, your Delta dentist in Norwood, MA.

Central Dental Associates accepts many insurance plans, including Blue Cross Blue Shield and Delta. The staff in our business office will be glad to help you complete and process all of your insurance claims. We want you and your family to have an entirely positive experience at Central Dental, so we aim to provide full service from the front office to the dentist's chair.
Understanding Dental Insurance
Your BCBS dentist wants to make sure you have a basic understanding of how dental insurance works. Some people make the mistake of believing that medical and dental insurance are similar, but in fact they are quite different. Medical insurance is mostly designed to cover an illness or accident after the event. For example, when your child complains of a sore throat and headache, you might take him to his pediatrician and find out that he has strep throat. Fortunately, the doctor can prescribe an antibiotic, and your child will be feeling much better in a couple of days. Obviously, there's no way to plan for strep and no way to treat such an infection proactively.
Dentistry, on the other hand, is all about proactive treatment. There is even an area of dental treatment called preventive dentistry. With your at-home oral hygiene routine, and services we offer such as fluoride treatments, dental sealants and mouthguards, we can help you avoid dental problems.
Dental Insurance is formatted to encourage patients to take advantage of the preventive nature of dentistry. Your plan likely has a yearly limit, usually about $1,500. This is intended to cover dental exams and cleanings and a few other restorative treatments that will help you have a healthy and happy smile. So, what are you waiting for? Use your benefits or you'll lose your benefits.
Call Our Office Today
If you have unused dental insurance benefits, then call Central Dental Associates, your Blue Cross Blue Shield dentist in Norwood, MA. We also serve patients from Walpole, Westwood, Medfield, Dedham and the surrounding communities.