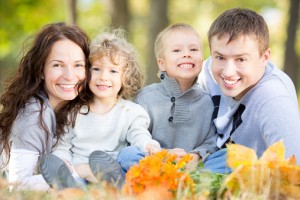 1965 was a big year for the world — and, on a somewhat smaller scale (we suppose), it was a big year for Norwood. That was the year Central Dental Associates first opened its doors to our community. We've been providing excellent general and family dentistry ever since — and we were so proud to celebrate our 50th anniversary in our newly renovated office.
If you're looking for a reliable, compassionate and skilled dentist, look no further than your trusted dentists at Central Dental Associates. We've helped countless Norwood neighbors achieve excellent oral health over the years — and we'd love to help you, too.

Services We Provide
We're proud to offer a range of services, and now, our newly renovated office allows us to provide our patients with the same excellent service, more comfortably than ever! Our dentists are experts in the following areas:
General and Family Dentistry
You share more than your eye or hair color with your family — you likely have similar teeth, too. So why wouldn't you all go to the same dentist? At Central Dental Associates, we provide all the general dental services you and your whole family need, like:
Root canals
Tooth-Colored Fillings
Extractions and Oral Surgery
Porcelain Crowns
Children's Restorative Surgery
Cosmetic Dentistry
We know that a great smile is about more than how it functions — it's also about how it looks. That's why we're proud to offer excellence in cosmetic dentistry, too. We have the following services to help our patients achieve the beautiful smile they deserve:
Teeth Whitening
Porcelain Veneers
Cosmetic Bonding
Preventative Dentistry
The key to living without dental pain is to prevent problems before they start, and that's why we place a big emphasis on preventative dentistry. We'll evaluate your brushing and flossing techniques and let you know if you could use a brush-up, and we'll also make sure you're visiting us every six months for a dental exam. Other preventative treatments include:
Fluoride Treatments
Dental Sealants
Nighttime Mouth Guards
Implant and Replacement Dentistry
If you're missing one or more teeth, dental implants are often the best solution for replacement. That's because they replace the tooth and the root — and that actually prevents further tooth loss down the line. We know we wouldn't be providing excellence in dentistry if we didn't offer implant dentistry. Other replacement options offered at our office include:
Fixed Bridges
Partial Dentures
Full Dentures
Our Mission
As the longest-running dental practice in Norwood, we know we're doing something right. That's why our mission hasn't changed a bit since we opened our doors 50 years ago. Now, as then, we're fully committed to the health, beauty and functionality of you and your family's smile. And as long as our doors are open, you can trust that our commitment to excellence in dentistry won't change a bit. So if you're looking for a dentist in the Norwood area — or if it's been too long since your last dental checkup — don't wait to call us today. Come see why we're Norwood's longest-running dental office.