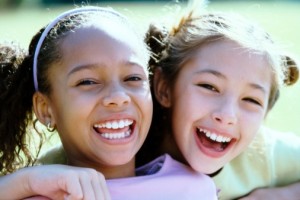 Is there anything more precious than your little ones' smiles? Well yes—knowing that those smiles are healthy, too. At Central Dental Associates in Norwood, MA, our dentists believe that the foundation of good oral health begins early. Therefore, we place a premium on children's dentistry in our practice, focusing on teaching you and your child how best to care for their teeth and gums at home and preventing problems before they begin.
Prevention Starts Early
Actually, children's dentistry begins even before your child visits the dentist, and it begins with you. As soon as you see that first baby tooth appear, it's time to begin cleaning. Just take a soft cloth moistened with warm water and wipe baby teeth clean after feeding. As more teeth appear, you can use a small, soft toothbrush dipped in warm water. Begin using a small amount of toothpaste when they are old enough to spit.
Children's Dentistry at Central Dental Associates
The dentists at Central Dental Associates would like to begin seeing your children for checkups when they're about three years old. At their first checkup we'll examine and count their teeth, assess the health of their gums, and—if they seem ready—we'll clean their teeth, too. Of course, we hope we don't find any signs of tooth decay. If we do, however, we will repair the cavity with a tooth-colored filling, so your child can have a metal-free smile.
As your children grow and mature, there are other preventive treatments we may recommend including fluoride rinses, dental sealants and athletic mouthguards. We want your children to enjoy the benefits of good oral health care, and we look forward to seeing you and them in our office soon!
Call Our Office Today
If your children are old enough and need to visit the dentist, then schedule an appointment for them with Central Dental Associates in Norwood, MA. We also see children and adults from Walpole, Westwood, Medfield, Dedham and the surrounding communities.