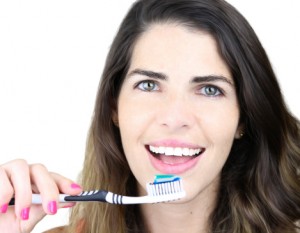 The oral-systemic connection is undeniable. What happens in your mouth doesn't just stay in your mouth—and that's not even considering the foods and beverages that nourish the rest of your body. The bacteria that lives in your mouth can spread to other organs, causing disease. More often than not, these bacteria gain entrance to the blood stream via your gums, which is why gum health is so important. Central Dental Associates in Norwood, MA, provides periodontal treatment to help you maintain healthy gums for a healthier you.
What is Gum or Periodontal Disease?
Gum disease is an inflammatory condition of the soft tissue surrounding teeth that occurs when tartar and plaque buildup spread beneath your gum line. This disease has both an early and a late stage condition.
The early stage is called gingivitis, as is marked by red or swollen gums that tend to bleed when you brush or floss. Gingivitis is often caused by inadequate oral hygiene, but is reversible with professional periodontal treatment and improved oral hygiene. The dentists and dental hygienists at Central Dental will show you how to properly brush and floss your teeth, so you can avoid gingivitis.
The latter stage of gum disease is called periodontitis. This more advanced condition occurs when plaque buildup goes unchecked and the toxins produced by the bacteria in plaque irritate your gums and eventually begin to destroy the tissues and bone that support your teeth. Your gums may even separate from your teeth, forming deep pockets that are susceptible to infection. As the infection progresses, the pockets deepen further and even more gum tissue and bone are destroyed.
At Central Dental, we perform scaling and root planing to remove plaque and tartar from your teeth and the periodontal pockets that may have developed in the gums.
Call Our Office Today
If your gums are in need of a checkup for signs of periodontal disease, schedule an appointment at Central Dental Associates in Norwood, MA. We also conveniently serve patients in Walpole, Westwood, Medfield, Dedham and the surrounding areas.