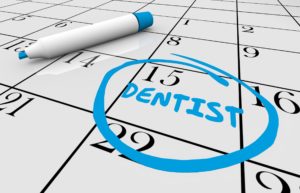 When was the last time you visited your family dentist in Norwood? If you're like one-third of adults, you probably haven't been to your dental office within the last 12 months. Despite having dental insurance, many people believe it's still too expensive to visit their dentist unless it's an emergency, but this couldn't be further from the truth. Your coverage allows you to get the services you need without breaking the bank; however, if you don't hurry, you're going to lose the opportunity. At the end of the year, your dental benefits will expire.
Invest in a Healthy Smile
Now, your dentist can preserve your teeth for longer than ever using the latest innovations in dentistry. You have access to these invaluable services for affordable rates using your dental insurance. You'll invest in a healthy smile that can last for a lifetime by visiting your dentist regularly.
Routine care allows your dentist in Norwood to keep your smile healthy to prevent needing a costly treatment later. In fact, every $1 spent on prevention can reduce your restorative dentistry costs by as much as $50. Your dental insurance allows you to see your dentist 1-2 times per year for only a small co-payment. By paying your monthly premiums, most insurance companies cover preventive appointments 100%.
Even with the best care, a complication can arise. It doesn't need to go untreated because your insurance may pay as much as 80% of its cost. Paying your annual deductible gives you an allowance to use throughout the year for restorative treatments.
Unfortunately, at the end of the calendar year, your benefits will expire. You aren't reimbursed for any unused coverage, premiums, or deductible. They also won't carry over into the new year. If you don't use your benefits now, you will lose them for good.
Maximize Your Dental Benefits
On average, less than 3% of Americans meet or exceed their annual allowance. You can maximize your benefits by choosing an in-network dentist. They have pre-negotiated rates with the insurance carrier to reduce the cost of common services. You can still use your insurance at any dentist who accepts it, but if they are out-of-network you'll need to pay the difference between their fees and what's covered under your insurance.
Schedule an Appointment Today!
If you've been putting off a treatment or haven't made the time for a cleaning and checkup, don't wait until it's too late. Your dentist works on your behalf with your insurance company to keep your dental care affordable. They'll maximize your coverage before it expires.
About Central Dental Associates
Central Dental Associates is committed to providing modern care for affordable rates. Our diverse team of dental professionals create the personalized solutions you need to keep your smile healthy. We work with many leading insurance carriers to make it easy to maintain your oral health. If you need an appointment before the end of the year, don't wait. Contact our office today.