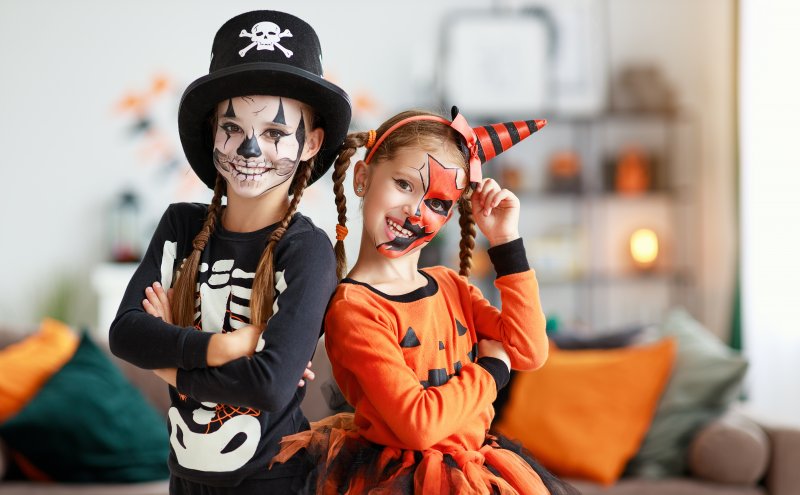 It's likely your child is getting excited about Halloween and all the sweet, colorful candy that comes with it. Unfortunately, as delicious as these treats can be, they can wreak havoc on your child's teeth (and yours)! If you're planning to stay home this year and take part in the annual passing out of the "candy," don't feel like you have to follow along with the crowd in purchasing that expensive bag of candy on the shelf. Instead, hear from a family dentist in Norwood who shares 7 alternative treats that are still yummy but will do less harm to young teeth.
7 Alternatives to Halloween Candy
We know kids and adults love the candy that comes along with Halloween but with all the sugar and overconsumption, it can be a breeding ground for harmful bacteria, leading to cavities and tooth decay. Instead of reaching for that overpriced bag of candy at the grocery store for your annual trick-or-treaters, why not try a few of these healthier alternatives:
Pretzels or Cheesy Crackers
Nuts or Seeds
Applesauce
Trail Mix
Granola Bars
Water Bottles
Sugarless Gum
Ways to Keep Your Child's Teeth Healthy
Although Halloween is synonymous with candy, it doesn't hurt to stray away from tradition in search of healthier options. No matter if you or your child indulge in something sweet or salty this holiday, there are ways you can protect teeth and gums from the harmful effects of plaque and tartar, including:
Brushing your teeth twice a day for two minutes
Use a soft-bristled toothbrush and keep it at a 45-degree angle to reach all surfaces
Floss between your teeth at least once a day
Rinse with an antimicrobial mouthwash in the morning and before you go to bed to flush out any left behind bacteria or food particles
Schedule your dental checkup and cleaning with your dentist in Norwood around this time of year to ensure your oral health is in check
Drink plenty of water to stay hydrated, keep your salivary glands working at an optimal level, and to wash away any sugar that is left on your teeth if you're unable to brush after consuming
Your child doesn't have to be down in the dumps over not receiving candy this year. Let them enjoy other types of treats that will satisfy their craving and keep their teeth and gums in better shape.
About the Practice
For more than 50 years, Central Dental Associates has provided valuable patient care with state-of-the-art equipment. Providing comprehensive dental services, we have multiple specialists all under one roof, helping to save you time and money. Not only are we the premier choice for family and restorative dentistry, but we are proud to serve the residents of Norwood and surrounding communities. To learn more, contact us via our website or by calling (781) 769-3566.