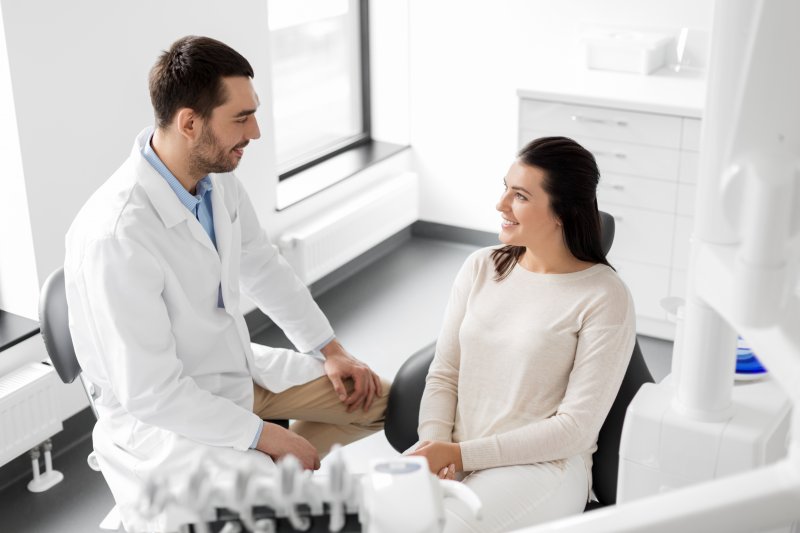 When was the last time you visited your dentist for a dental checkup and cleaning? If it's been longer than six months, it's important to set up an appointment as soon as possible. These biannual visits are a crucial part of maintaining a healthy smile and allow your dentist to identify and treat oral health issues as soon as they arise. To make sure that your next visit goes as smoothly as possible, read on to learn four tips that will help make your next dental checkup easier for both you and your dentist.
Tip #1: Figure Out Your Financials
One of the reasons why some people avoid visiting the dentist is because they're worried about how they're going to pay for treatment. Ironically, avoiding biannual dental checkups can actually cause things to be more expensive. Most insurance plans cover two checkups per year, which will help you avoid oral health issues. Additionally, if you don't have insurance, be sure to ask your dentist if they have any other options available before you proceed with treatment.
Tip #2: Make Sure to Brush and Floss
Many people understand the importance of brushing and flossing twice per day but still skimp on these key steps to maintaining a healthy smile. If you don't start practicing good oral hygiene until right before your dental appointment, your dentist will be able to tell. Make sure to brush once in the morning and once at night for two minutes. Use a soft-bristled toothbrush so you don't scratch your enamel and fluoride toothpaste to strengthen it. Additionally, floss at least once per day, preferably before bed, to lower your risk of developing cavities between your teeth.
Tip #3: It's Polite to Be Punctual
The life of a dentist is often a busy one. From attending to patients who scheduled appointments ahead of time to help those with dental emergencies, they may not have much time to spare on an average day. Be respectful of their schedule by showing up to your appointments at the scheduled time. Additionally, if it's your first appointment, show up at least 15 minutes early to fill out any necessary paperwork.
Tip #4: Provide an Update on Your Status and Ask Questions
Did you have an oral health issue the last time you saw your dentist? If so, make sure to provide them with an update when you see them at your next checkup. Additionally, if you recently found out that you have diabetes or another condition that may affect your oral health, let your dental team know so they can take the necessary precautions.
With these four tips, you will be able to ensure that your dental checkups are as easy as possible. Your dentist will surely thank you for it, and so will your smile!
About the Practice
At Central Dental Associates, their six talented dentists and team of highly experienced oral health experts take pride in offering the residents of Norwood the treatments they need to maintain healthy smiles. They provide dental checkups and cleanings to prevent and treat oral health problems so your smile can stay bright, beautiful, and bragworthy. Visit Central Dental Associates' website or call (781) 769-3566 to schedule a dental checkup or for more information on their services.