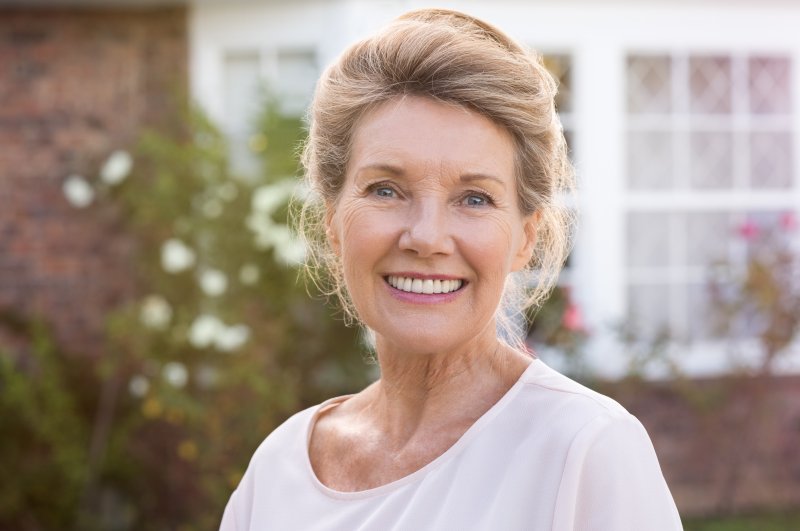 You're only as young as you feel, right? From more time to spend with family and friends and ample opportunities to enjoy your favorite hobbies and past times, there are so many ways to enjoy your older years. Don't let insecurity about your teeth stop you from enjoying all this life stage has to offer. It's time to talk to your cosmetic dentist in Norwood about your options to achieve the smile you've always wanted.
Am I Too Old for Cosmetic Dentistry?
Age is no reason to prevent a person from receiving cosmetic dental treatments. Today, many seniors are just as active as they were in their pre-retirement years. Are you in the dating scene? Are you spending more time with friends? Do you have more opportunities to travel? Now is a great chance to make sure your smile is in tip-top shape.
It's a common misconception that there's an age limit for dental procedures. The truth is that many older patients have great success in seeking treatment for their teeth. In fact, older individuals are often some of the best candidates for cosmetic dentistry.
But My Teeth Need a Lot of Work…
Older patients often experience more structural dental complications than younger patients, but there are numerous procedures available to address your dental concerns. If you're looking to fix any of the following, you're likely a great candidate for cosmetic dentistry:
Yellowing or discolored teeth
Missing or cracked teeth
Crowding or crooked teeth
Worn fillings
In other words, don't let your hesitations about the state of your teeth stop you from seeking treatment.
What Types of Procedures Can I Receive?
There's certainly no shortage of options available, and older patients are no exception. Some of the most common services include:
Teeth Whitening
Porcelain Veneers
Cosmetic Bonding
Crowns
A complete smile makeover can also be a great option for those looking to address multiple concerns. It typically involves several cosmetic procedures that address crowding, color, proportion, size, and shape of the teeth.
Age shouldn't be your reason to keep you from seeking cosmetic dental treatment. A great smile is timeless after all!
About Central Dental Associates
Central Dental Associates believes patients deserve access to high-quality, specialized care in a comfortable space. Their team of dentists includes specialists in advanced restorative procedures, dental implants, and bone and tissue regeneration. With over 50 years of experience in cosmetic dentistry and serving the community, Central Dental Associates is the longest-running dental practice in Norwood. The team would be more than happy to answer any of your questions, so make sure to visit their website or give them a call at (781)769-3566.