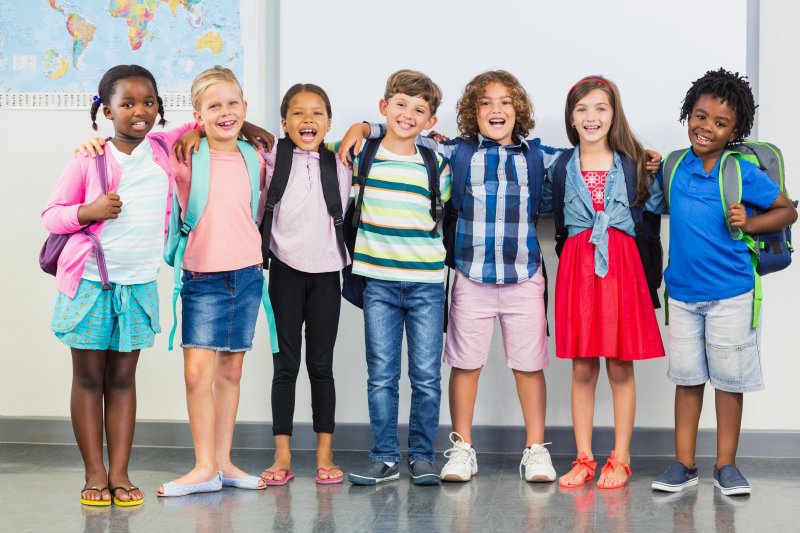 According to Fortune Business Insights, the global cosmetic dentistry market was valued at over $23 billion in 2018. It's projected to reach over $43 billion by 2026. With the entire internet at their disposal and numerous social media platforms to choose from, today's kids and teens are more aware of their image than ever before. Due to this, your child may approach you about getting a cosmetic dentistry treatment to make their smile look the way they want. Here are some child-safe treatments to look into as well as ones to avoid.
Treatments That Are Safe for Kids and Teens
While it's important to teach your child how to keep their smile healthy with proper oral health care, there are some cosmetic treatments that are safe for them should the need arise. You may think cosmetic dentistry is only used for aesthetic purposes, but it can also help improve the functionality and health of your child's teeth. Some treatments safe for kids and teens include:
Dental bonding to repair teeth that are chipped or broken to keep them strong and healthy
Whitening for teeth discolored teeth as long as they also practice good oral hygiene
Veneers to correct minor shape and alignment issues for teens with permanent teeth who will take good care of them
What to Avoid
Though there are a number of safe cosmetic procedures for kids and teens, there are a few things you'll want to consider before proceeding with treatment. Dental implants may be a good tooth replacement option for adults, but they aren't the best choice for kids and teens. Talk to your dentist about having your child fitted with a traditional bridge to complete their smile and prevent the complications that come with tooth loss until they're ready for dental implant.
If whitening treatments begin before children understand how to properly care for their teeth, it can discourage them from doing so. They may think that having them whitened yearly is all they need. Teaching them the importance of brushing, flossing, and maintaining a balanced diet is a key part of proper oral health care. Until they understand how to adequately care for their teeth, whitening is recommended only for youngsters with teeth that have always had issues with discoloration.
Before allowing your child to undergo a cosmetic dental procedure, make sure they understand why it's necessary for them to take good care of their teeth. Consult your dentist regarding potential treatment options, and they will work with you to help your child achieve the smile they desire!
About the Practice
Central Dental Associates has been serving the Norwood area for over 50 years. They are dedicated to providing their patients with state-of-the-art care options and maintaining a contemporary environment where patients feel comfortable and confident in the treatment they're receiving. They treat smiles of all ages and offer a variety of cosmetic services that can help you or your child get the smile they've always wanted. With so many oral health specialists under one roof, there's no shortage of quality care. For more information about which cosmetic services are best for your child, visit their website or call (781) 769-3566.