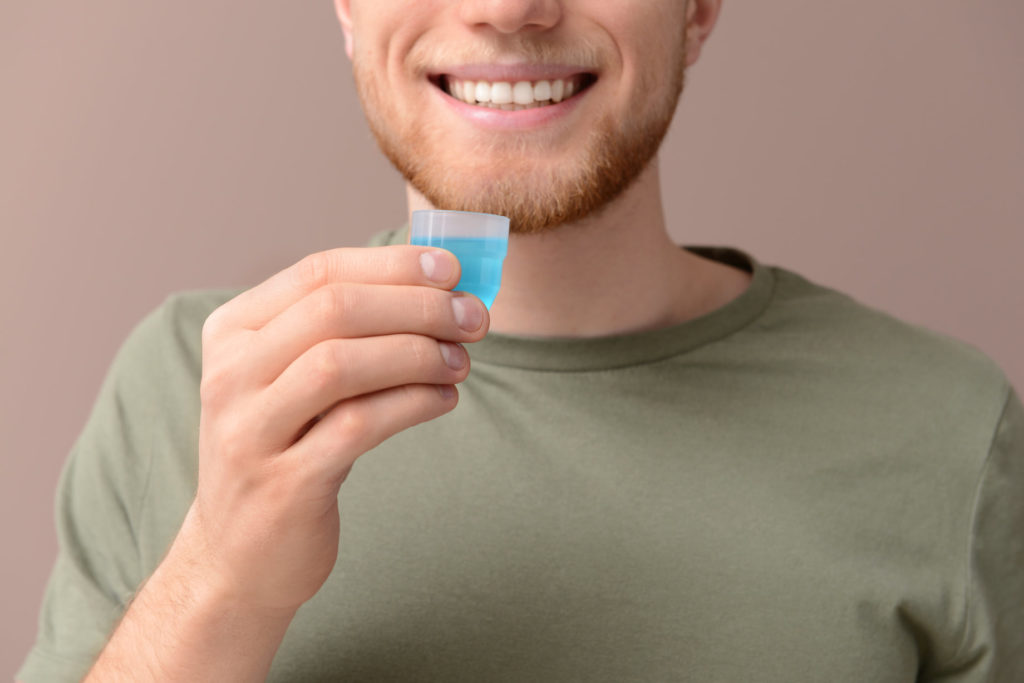 The next time you visit your dentist in Norwood, you may be handed a cup of mouthwash to use before starting your appointment. It's one of the many new procedures dentists are using to slow the spread of germs inside their offices. Keep reading to find out why rinsing with mouthwash can help protect the people involved in your care as well as improve your oral health.
How Your Mouth Can Spread Germs
There are a variety of bacteria living in your mouth. In most cases, the only danger they present is their ability to cause tooth decay. However, your mouth isn't a closed environment. Germs in the air can move through it when you breathe, and pathogens on your fingertips can enter it when you touch your mouth. When you speak, you propel the germs in your mouth out into the air and onto other people and surfaces.
Why Rinsing With Mouthwash Is Important
Many dental care procedures require hygienists and dentists to spray your teeth with fast moving streams of water and air. When they do this, they can push germs from your mouth into the air, which can then circulate throughout the practice. Because COVID-19 can be debilitating for some people, it's important to find ways to prevent the spread of germs that could further compromise people's immune systems.
Dentists utilize suction and filtration technologies in their offices to capture germs that escape your mouth. However, taking steps to prevent germs from entering the office to begin with provides an added layer of safety for everyone in the practice. While most mouthwashes that you see in your grocery store have not been proven to kill the coronavirus, they do contain ingredients that allow them to kill the bacteria that are commonly found in your mouth. A quick rinse will reduce the number of germs that you and the dental team are exposed to during your visit.
The Additional Benefits Of Mouthwash
Using mouthwash can do more than kill bacteria. The activity dislodges food particles that are trapped between your teeth, slowing the process of tooth decay and leaving your breath fresher during your appointment. Furthermore, many kinds of mouthwash have a mineral added to them called fluoride. It bonds to the enamel on your teeth, making them stronger and more resistant to the damage caused by bacteria.
Protecting people from COVID-19 requires everyone to make changes to their normal routines. When you take the time to rinse with antiseptic mouthwash before your visit, you're making your appointment safer for your dental team while improving the quality of your oral health.
About The Practice
Central Dental Associates is a comprehensive dental care practice in Norwood, MA. The six dentists at the office take their responsibility to safeguard patients' health seriously. They are all following the latest CDC and ADA guidelines for disease prevention. If you are looking for a safe dentist that can care for all of your dental needs, you can contact them for an appointment through their website or at 781-769-3566.