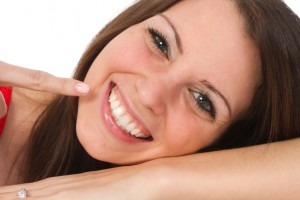 Your health is very important to us at Central Dental Associates. We provide comprehensive care from our practice for all of our current and prospective patients. Cosmetic dentistry is one of the most popular areas of dentistry. Changing the appearance of your smile can pay dividends. If you're needing to nail that next job interview, a teeth whitening session could help you get the job. If you're wanting to ask someone out on a date, a white smile can work wonders. Basically, anything that has to do with perfecting your smile from an appearance standpoint, we have the tools and team to make it happen. Our Norwood, MA office is ready to help you get the smile of your dreams. Our dental team consists of some of the best dentists in our area: Dr. Robert Viventi, Dr. John Maheu, Dr. Maryam Shomali, Dr. Caroline Faris and Dr. Thomas Parsi. No matter what cosmetic issues you're dealing with, our dental team can get your smile looking beautiful.

Cosmetic Dentistry Service
It isn't just celebrities and wealthy citizens that can enjoy the benefits of cosmetic dentistry. There are many affordable options that anyone can use. The cosmetic industry has come a long way and we want you to see how great the results can be for you. You can achieve very satisfying results, sometimes in just one office visit.
Our cosmetic dentistry services consist of many popular options. If you're suffering with chipped teeth, we can fix the problem. If you want your teeth to look whiter and brighter, we can do that, too. Below is a list of what we offer:
Teeth whitening in the office and in the comfort of your own home
Cosmetic bonding that is available in full-restoration or one-appointment
All-porcelain veneers that look just like your real teeth
Each service is designed to give your smile the million-dollar look it deserves. Our office can help you achieve the smile of your dreams, all it takes is you giving our office a call and scheduling an appointment. Now that school is just around the corner, it's best to make your appointment now before your schedule starts to fill.
Schedule an Appointment
We'd love to turn your smile into a beautiful work of art, and cosmetic dentistry can get it the look you've always wanted. Our Norwood, MA office welcomes patients from all over the area to visit our office and experience what cosmetic dentistry services can do for you. For those of you in Medfield, Dedham, Westwood, it's time to make your teeth sparkle!