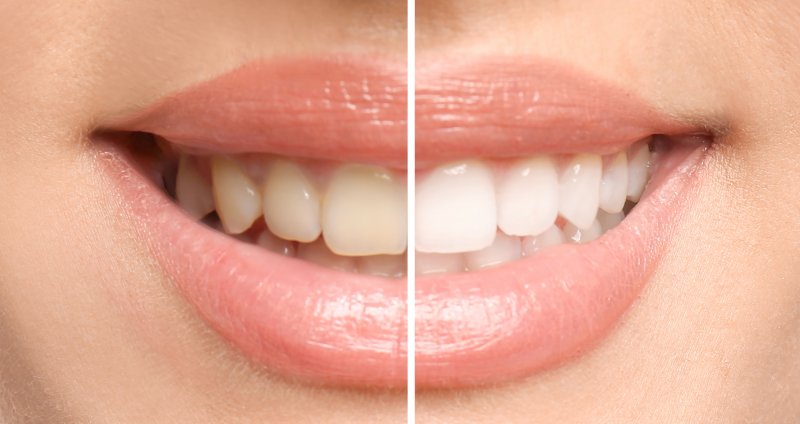 Are you looking to enhance your smile? One of the ways that you can go about this is by opting for teeth whitening. After all, you want to show off a smile that makes you feel confident. Discoloration occurs naturally over time, but it is still one of the most common insecurities that people have when it comes to their teeth. You have several different teeth whitening options out there to choose from, but over-the-counter teeth whitening products aren't usually your best bet. Read on to learn more about the harms of these kits and how you can whiten your teeth more effectively.
How Are Over-the-Counter Teeth Whitening Kits Harmful?
Teeth whitening products that you buy over the counter don't tend to be very effective when it comes to brightening up teeth. They can also be harmful for your smile. Here are just some of the negative effects that they can have on your oral health:
Harms gum tissue: Teeth whitening kits that you find over the counter contain peroxides that cause severe damage to your gumline. Both whitening strips and gel trays can cause unnecessary contact to your gum tissue.
Damaging to enamel: Tooth enamel is the protective layer this is on the outside of the teeth. When you use over-the-counter whitening kits, they often use bicarbonate and hydrogen peroxide. Both of these chemicals cause enamel erosion when they aren't applied properly. Over time, they can expose the yellow dentist beneath your enamel, therefore causing pain, sensitivity, and additional discoloration.
Aggravates dental issues: If you already have a dental problem, using an over-the-counter whitening kit can make it much worse and more painful. For example, if you have a deep cavity, the bleaching agent can seep into it and travel to the root of the tooth. Ultimately, you may require a root canal.
How Can You Whiten Your Teeth Safely?
Instead of risking your oral health with over-the-counter treatments, you should see your dentist for professional, in-office teeth whitening. After checking to ensure that you smile is in good health, your dentist will be able to use a potent whitening gel to noticeably whiten your teeth in just one visit. You could also choose a professional take-home whitening kit from your dentist to lighten your teeth several shades in the comfort of your own home.
Instead of risking your oral health with an over-the-counter treatment, talk to your dentist about your option. This way, you can achieve your smile goals safer and faster!
About the Practice
At Central Dental Associates, there is a team of six skilled dentists providing quality care to patients in the Norwood, MA area. With their combined specialty degrees and skills, patients can get just about everything they need in one convenient location. To learn more about teeth whitening or to schedule an appointment, visit their website or call (781) 769-3566.