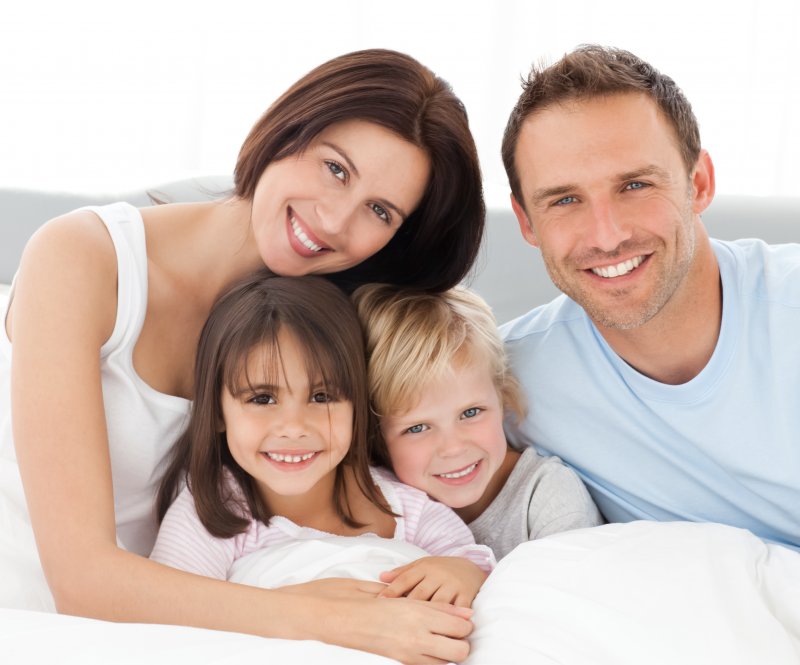 As a parent, you're not only responsible for maintaining your oral health, but also making sure that your family members receive the vital care they need. With all of life's challenges, this can be difficult at times. Thankfully, with a new year here, you have an opportunity to lighten your load. As you read on, your family dentist in Norwood explains why now is the perfect time for the entire family to visit for a dental checkup!
The Advantage of Working with a Family Dentist
When it comes to oral health, the best way to treat any issues that could arise is to prevent them from happening. As you juggle your many obligations, this can sometimes be hard to accomplish, especially if you have to drive around town for different appointments. It's much easier when you work with a dentist who can provide all the care your family needs under one roof. To experience the maximum benefits, though, you have to take action.
Why It's Better to be Proactive
If you have dental insurance, then your plan likely renewed at the start of this year. Thus, you have an excellent opportunity to take advantage of your coverage by scheduling a preventive care visit for each of your family members.
Here are some of the benefits you can look forward to:
All of your family's records will be centralized so that the dentist can identify any trends that need to be addressed.
Any developing issues can be spotted before they become worse, and lead to unnecessary suffering and the need for complex care.
The entire family can start the year with clean teeth and a thorough examination.
You can save time and money by being able to work with one dental practice.
There is still even more to gain by visiting a family dentist semi-annually.
Elevating Your Family's Dental IQ
In addition to the preventive benefits of your family receiving dental care early in the year, this is a great time for everybody, from the youngest to the oldest, to learn how to be better stewards of their dental health. This may include technique improvements in their oral hygiene practices, suggestions for foods that are better for their teeth and gums, and treatment recommendations.
At the end of the day, it will make life a lot easier for you and give you one less thing to worry about. So to ensure your family moves throughout the new year with the best oral health possible, contact your dentist in Norwood to request a visit today!
About the Author
Dr. Robert L. Viventi is a graduate of Tufts University. With over 30 years of experience practicing dentistry, he takes pleasure in helping families enjoy the absolute best in oral health by providing preventive care. Dr. Viventi practices at Central Dental Associates, and he can be reached for more information through his website.