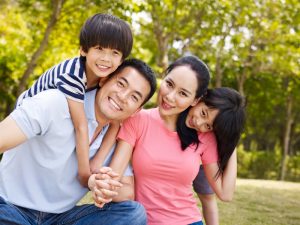 Finding the right dental provider to work with can be challenging, especially when you want to utilize your dental insurance. Well, your highly skilled dental team at Central Dental Associates is here to take the guesswork out of choosing the right provider. Not only do we offer high quality and comprehensive care, we are also your Delta Dental dentists in Norwood, MA. Here are some of the exceptional services we offer at Central Dental Associates.
Children's Dentistry
Taking care of your child gives us great pleasure, and we strive to ensure that they have a great experience every time they visit our office. We want to educate them about the importance of their oral health, but also keep their visits fun and upbeat in the hopes of setting them up for future success at the dental office.
We offer additional services for children including fluoride treatments that will help build and strengthen their teeth. Dental sealants will protect small teeth from tooth decay and cavities. We can also make a custom mouth guard to help protect our small patients who participate in sports from injuries.
Comprehensive Periodontal Care
It's never been a more important time to take care of or your oral health because we now understand how periodontal (gum) disease is linked to other serious health concerns in the body such as cardiovascular disease and diabetes. We screen for oral health issues such as oral cancer, tooth decay, and gum disease at every cleaning and check up appointment, and this is why we recommend seeing our patients every six months.
If you should find yourself dealing with gum disease, our highly skilled team of dentists and hygienists are here to help you. At Central Dental Associates, we're well equipped to guide you through any stage of periodontal disease, help you effectively manage it, and get you back on the path to wellness.
Dental Implants
For patients who struggle with one or more missing teeth, we're proud to offer dental implants as an option for restoring your smile. Implants are a reliable and effective way to replace a missing tooth. Because they replace both your root and your tooth, they also protect the integrity of your oral health.
Dental implants can also be utilized to support dental prosthetics such as a denture or dental bridge that can be used to replace multiple teeth, or an entire arch of missing teeth. Implants are offering denture wearers more security and a better fit than ever before.
Central Dental Associates are your Norwood Delta Dental dentists, and we can't wait to serve you and your family! Contact our office today to learn about our other quality dental services.