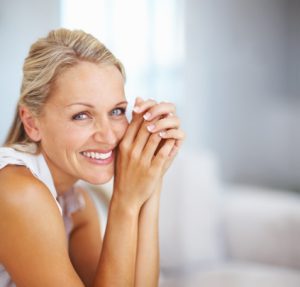 Can you do without even one of your teeth? Maybe you could, but is that best for your appearance and for your oral health? The answer is no. Missing teeth impact aesthetics, speech and oral function. The dentists at Central Dental Associates place dental implants in their Norwood office and also deliver dentures and fixed bridgework for complete and happy smiles.
Missing Teeth are a Common Problem
According to the American College of Prosthodontists, around 178 million Americans are missing at least one tooth. That's a vast majority of people in the United States! Besides enduring the loss, many millions put up with the constant consequences of smile gaps:
Aged facial appearance
Poor chewing and speaking
Weakening of teeth adjacent to the smile gap
As such, the dentists at Central Dental Associates in Norwood are dedicated to avoiding tooth loss through good preventive and restorative dentistry. But, when tooth loss does occur, through decay, infection or accident, the professional team offers fixed bridgework, dentures and dental implants in their beautiful Norwood offices. They carefully evaluate their patients to present the best replacement options suited to the individual's health, appearance and budget.
What is Fixed Bridgework?
Fixed bridgework in Norwood consists of one or more artificial teeth in a row affixed to porcelain crowns that are bonded to natural teeth. Typically, the natural teeth are at opposite ends of the smile gap and must be shaped to receive the crowns.
The false teeth, or pontics, are porcelain or sometimes a porcelain and metal combination. The dentist, in conjunction with a trusted dental lab, constructs the bridge according to X-rays and oral impressions. Mounted permanently in place, bridgework matches natural teeth in color and shape. With good care, this prosthetic remains in place for 7 to 10 years or more.
What are Dental Implants?
Dental implants are true artificial teeth from root to crown. Comprised of a titanium implant screw, metal abutment and porcelain crown, the dental implant is stable and long-lasting and provides normal chewing, biting, speaking and appearance.
The dental implant is composed of titanium, a biocompatible metal which bonds well with human bone. When the dentist at Central Dental Associates inserts an implant device into the patient's jaw, the device heals in place through osseointegration. This process is the secret to the success and longevity of the dental implant.
Replacing one, two or even more teeth, or supporting bridgework or dentures, the dental implant requires some weeks of healing before it can accept the loads of biting and chewing. After full integration, the implant strengthens the jaw bone. No other tooth replacement option can claim that.
To receive a dental implant, the patient must be healthy and diligent about oral hygiene. It's also best that he not smoke, as toxins in cigarettes undermine the gums and bone around the implant, causing peri-implantitis. Poor hygiene also leads to this infection.
What are Dentures?
Frankly, today's dentures are not your grandpa's false teeth. Lifelike and well-fitting, dentures from Central Dental Associates in Norwood are made from pink and tooth-colored acrylic. Replacing just a few teeth (partial denture), or an entire arch, dentures restore normal facial appearance, support facial muscles and allow for normal oral function. Some patients are even candidates for implant-supported dentures that are fixed or removable.
You Can Smile Again
Contact Central Dental Associates in Norwood for a restorative dentistry consultation. Together, you and your dentist will explore your options for tooth replacement and find a solution just right for you and your smile.