Veneers – Norwood, MA
The Most Comprehensive Way to Transform Your Smile
Have you ever wondered why movie stars always have such dazzlingly perfect smiles? While some of them may have been born that way, many of them use a cosmetic dentistry treatment called veneers to conceal all of their dental imperfections. Whether your smile suffers from chips, cracks, gaps, or stains, veneers in Norwood are often considered the most comprehensive way to transform your smile. This minimally invasive treatment can address virtually all of your smile flaws in one fell swoop. To learn more about whether veneers are just the thing your smile needs, call us today!
What Are Veneers?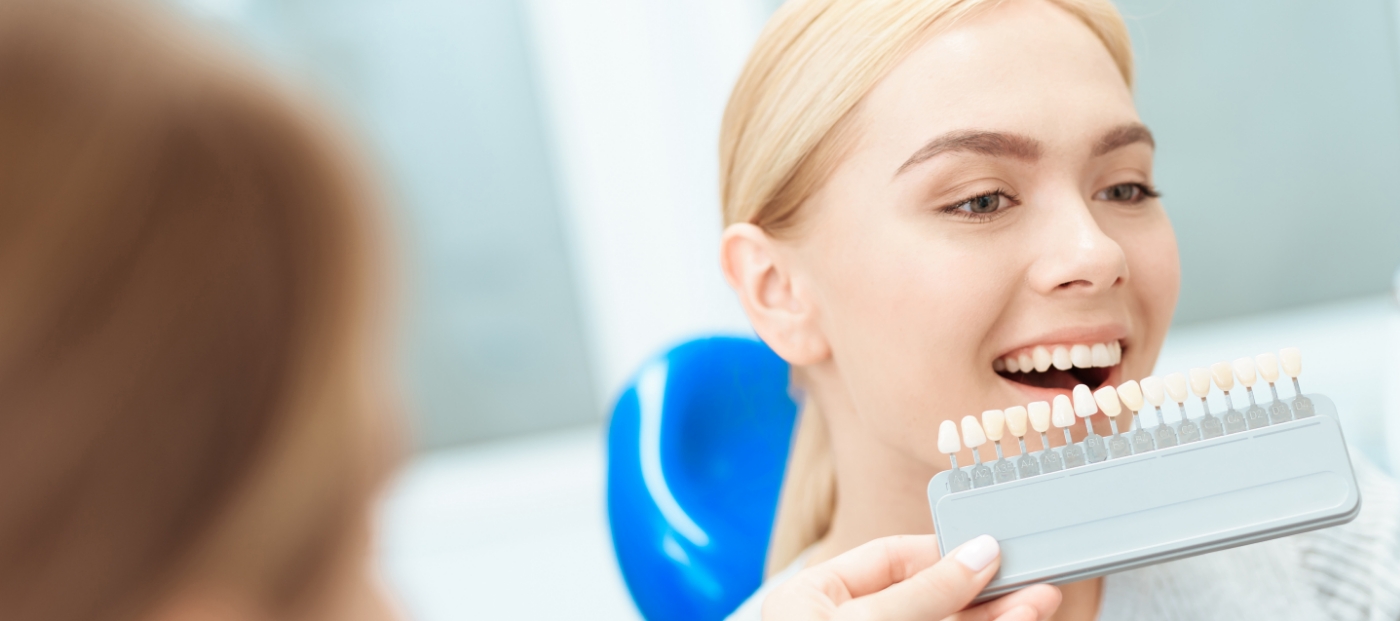 A veneer is a thin shell that is bonded to the front-facing surface of a tooth to improve its shape, size, color, and proportion. At Central Dental Associates, we believe in conservative dental care, so we offer minimal preparation veneers. This means we will remove as little tooth structure as possible to ensure a natural look and good fit.
Veneers are made of dental porcelain, a material famous for its uncanny ability to closely mimic tooth enamel. Each veneer is personalized according to the way your surrounding teeth look. Once your veneers have been placed, onlookers shouldn't be able to differentiate your veneers from your "natural" teeth.
Are Veneers Right for You?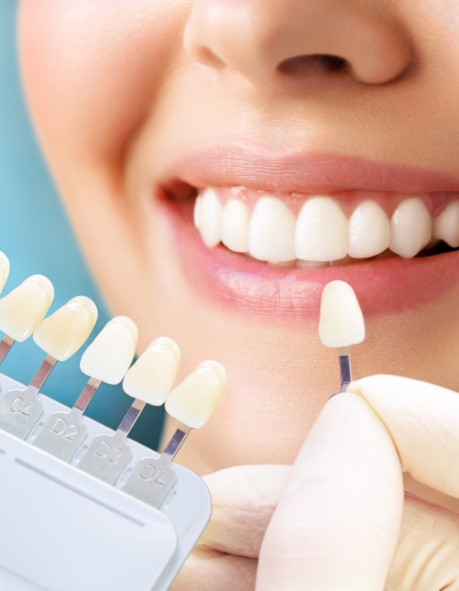 Most people who are less than satisfied with the smile they see in the mirror would make good candidates for veneers. Due to their versatility, veneers can be used to correct several issues at once, including:
Stubborn stains or discoloration
Cracked or chipped enamel
Teeth that are stubby or shorter than average
Misshapen teeth
Slight gaps between front teeth
In order to find out whether veneers are right for you, you'll have to attend an initial consultation at our office. From there, we can determine the best way to transform your smile. It's worth mentioning that your mouth should be free of health issues like cavities or gum disease before undergoing a cosmetic treatment like veneers.
What to Expect When Getting Veneers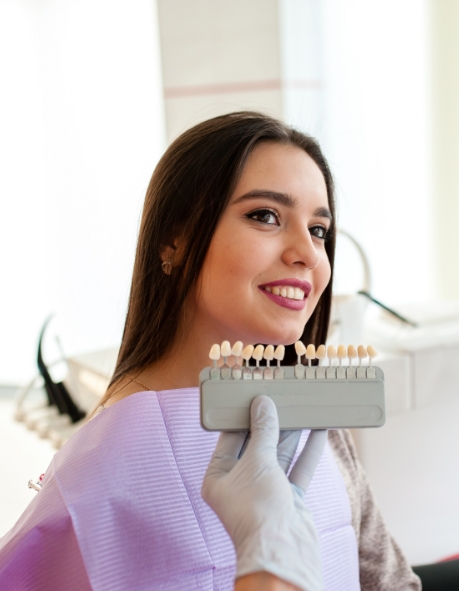 At your initial cosmetic consultation, one of our dentists may review sample photos with you so that you can point out smiles you admire. They will discuss the attributes of a smile that would complement your appearance. Once the two of you determine the perfect shade, shape, and size of your veneers, your cosmetic dentist in Norwood will begin constructing a custom treatment plan just for you.
Your second visit will involve preparing your teeth, taking an impression for our lab, and placing temporary veneers. You'll wear the temporaries while a ceramist in our dental lab hand-makes your veneers to the dentist's exact specifications. When you return for your third and final visit, we will remove your temporaries and permanently place the final veneers on your teeth. You'll leave this appointment with your sensational new smile!