Veneers – Norwood, MA
The Most Comprehensive Way to Transform Your Smile
Have you ever wondered why movie stars always have such dazzlingly perfect smiles? While some of them may have been born that way, many of them use a cosmetic dentistry treatment called veneers to conceal all of their dental imperfections. Whether your smile suffers from chips, cracks, gaps, or stains, veneers in Norwood are often considered the most comprehensive way to transform your smile. This minimally invasive treatment can address virtually all of your smile flaws in one fell swoop. To learn more about whether veneers are just the thing your smile needs, call us today!
What Are Veneers?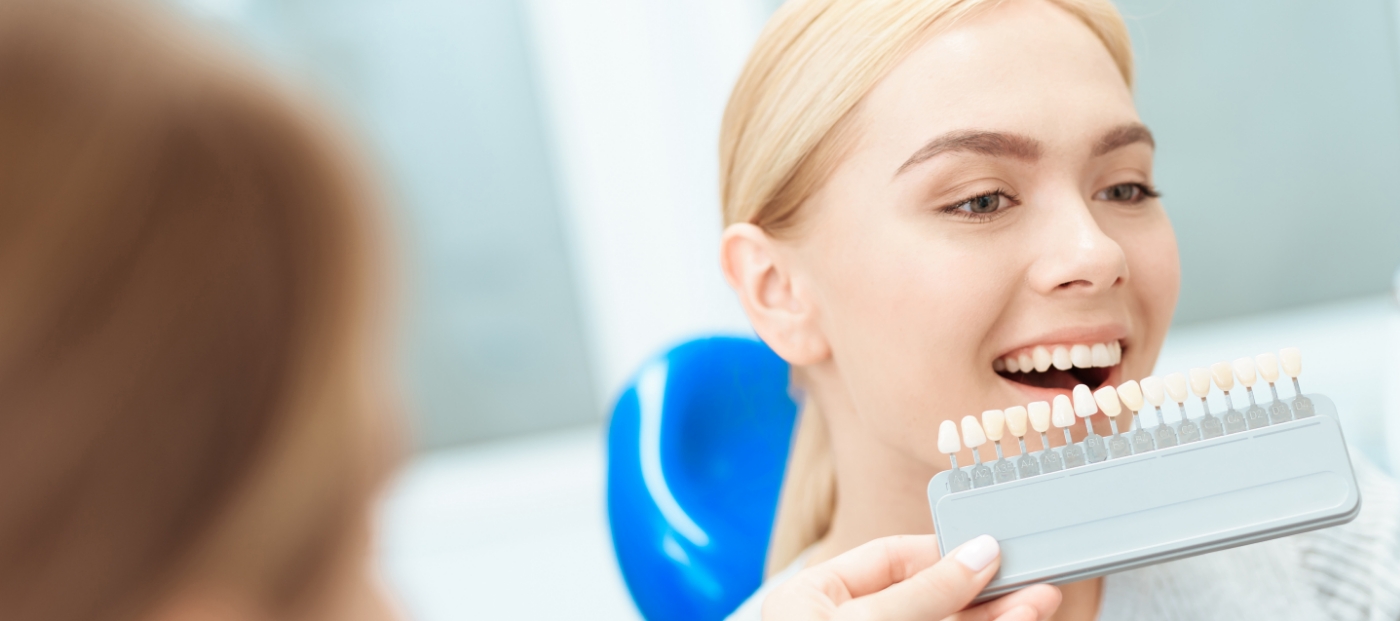 A veneer is a thin shell that is bonded to the front-facing surface of a tooth to improve its shape, size, color, and proportion. At Central Dental Associates, we believe in conservative dental care, so we offer minimal preparation veneers. This means we will remove as little tooth structure as possible to ensure a natural look and good fit.
Veneers are made of dental porcelain, a material famous for its uncanny ability to closely mimic tooth enamel. Each veneer is personalized according to the way your surrounding teeth look. Once your veneers have been placed, onlookers shouldn't be able to differentiate your veneers from your "natural" teeth.
Are Veneers Right for You?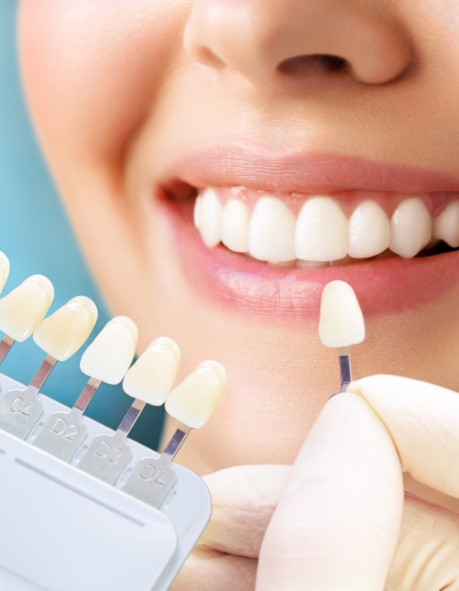 Most people who are less than satisfied with the smile they see in the mirror would make good candidates for veneers. Due to their versatility, veneers can be used to correct several issues at once, including:
Stubborn stains or discoloration
Cracked or chipped enamel
Teeth that are stubby or shorter than average
Misshapen teeth
Slight gaps between front teeth
In order to find out whether veneers are right for you, you'll have to attend an initial consultation at our office. From there, we can determine the best way to transform your smile. It's worth mentioning that your mouth should be free of health issues like cavities or gum disease before undergoing a cosmetic treatment like veneers.
What to Expect When Getting Veneers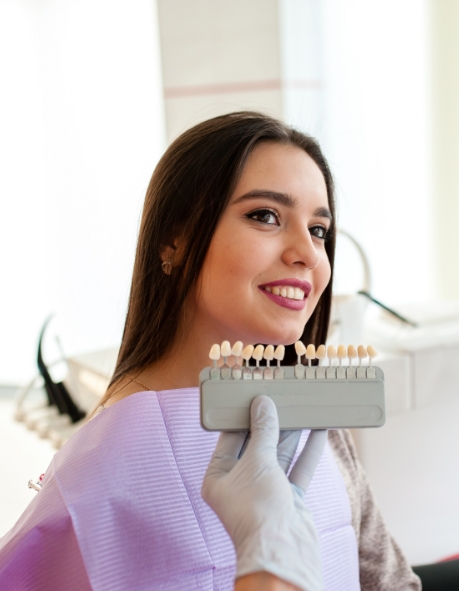 At your initial cosmetic consultation, one of our dentists may review sample photos with you so that you can point out smiles you admire. They will discuss the attributes of a smile that would complement your appearance. Once the two of you determine the perfect shade, shape, and size of your veneers, your cosmetic dentist in Norwood will begin constructing a custom treatment plan just for you.
Your second visit will involve preparing your teeth, taking an impression for our lab, and placing temporary veneers. You'll wear the temporaries while a ceramist in our dental lab hand-makes your veneers to the dentist's exact specifications. When you return for your third and final visit, we will remove your temporaries and permanently place the final veneers on your teeth. You'll leave this appointment with your sensational new smile!
Understanding the Cost of Veneers
Even if you want veneers, perhaps you're a tad hesitant. You may worry that they're too expensive. Truthfully, though, you can't know their expense beforehand; the cost of veneers varies by patient. As such, you must consult our dentists for an exact estimate. Our practice will then try to make care affordable. In fact, we'll even lay out our other cosmetic treatments and payment options. Just keep reading to learn more or contact our office.
Cost vs. Cosmetic Dentistry: What's Right for Me?
Yes, our practice can give you excellent veneers; that isn't in question. However, you'd still do well to consider our other cosmetic services. After all, these different procedures have varying effects and prices. Looking them over will ensure your care is cost-effective.
In particular, review the choices listed below:
Cosmetic Bonding – By placing special resin on your teeth, cosmetic bonding hides small smile flaws. It's especially good at covering minor tooth stains, chips, and cracks. That said, bonding's downside is its short-lived effect; most patients need a touchup every few years.
Teeth Whitening – Per the name, teeth whitening brightens a patient's smile. It works by bleaching your enamel to remove stubborn stains. In doing so, your grin is made six to eight shades whiter. Sadly, though, the procedure is moderately priced and only affects tooth color.
Porcelain Veneers – Veneers are thin shells placed on the fronts of teeth. Thanks to their porcelain material, they hide all sorts of smile flaws – chips, cracks, stains, etc. This versatility, though, can make veneers expensive.
Smile Makeover – Honestly, a smile makeover isn't a distinct treatment. Instead, it's two or more cosmetic procedures performed in a single visit. Therefore, the makeover represents the priciest form of cosmetic dentistry.
How to Make Veneers Affordable
Normally, dental insurance won't cover veneers. Most plans views the shells as a luxury and thus medically unnecessary. Even so, there's always the occasional exception; some policies will cover veneers if they protect a damaged area. So, try to confirm your benefits before getting treatment. Our office's team can help you do so if necessary.
All that said, insurance isn't the only way to make veneers affordable. Most practices today offer great payment options. Given the right kind, your treatment could very well fit within your budget.
Just look at our own office, for example. We at Central Dental Associates work with reputable third-party financiers. Through their assistance, you could pay for veneers with monthly, low-interest installments. That way, you could cover the cost gradually without much stress.
Ultimately, Central Dental Associates wants to give you great, budget-friendly veneers. That being the case, come visit our office for a consultation!