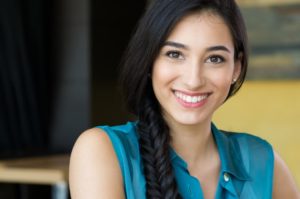 Did you know that April is Oral Cancer Awareness Month? This time of the year is an effort to raise the awareness on receiving routine oral cancer screenings. These examinations are noninvasive, and they take a matter of minutes! Because you can fully recover from oral cancer if it's caught early on, routine screenings with your family dentist in Norwood are your best defense. Keep reading to learn why oral cancer screenings are vital and what you can expect when you receive one.
The Importance of Oral Cancer Screenings
Your family dentist offers routine screenings because oral cancer can affect anyone at any time. While there are risk factors such as tobacco use, oral cancer continues to increase in cases in patients who don't have any cancer risk associated with them. Additionally, cancer can be life-threatening if it isn't caught early on, which makes this routine part of your dental checkup more vital than you may have thought. Typically, most symptoms are hard to detect on your own, which is another reason why seeing a professional is imperative to your oral and overall health.
Symptoms of Oral Cancer
While symptoms are often hard to see, contact your dentist in Norwood if you notice any of these warning signs:
White or reddish patches in your mouth
Sores in or around your mouth that won't heal
Lumps, bumps, or growths
Pain in your mouth
Pain in your ears
Pain when swallowing
What Occurs During My Oral Cancer Screening?
Your oral cancer screening will happen at least once a year, during one of your biannual dental checkups. Your dentist will visually and physically examine you to make sure that you're cancer-free and healthy. They will check your head, neck, mouth, throat, tongue, gums, cheeks, and any other relevant areas for any warning signs of oral cancer. After, they will physically check around your jaw and lymph nodes for any lumps or bumps that could be a sign of problems. If they see anything of concern, they may order a biopsy for further investigation.
Your dentist never wants to find cancer, but if they do, they're giving you your best chance at a full recovery. When is the last time that you received an oral cancer screening? They are so quick and easy that it's possible that you've had one without even knowing it. Contact your dentist to keep your oral and overall health in tip top shape with routine dental checkups that include screenings for Oral Cancer Awareness Month and beyond!
About the Practice
At Central Dental Associates, we have a team of six dentists who each bring their own backgrounds and passions to the practice. They are experienced in detecting oral cancer, keeping their patients as healthy as possible. For any questions, they can be contacted through their website or by phone at (781) 769-3566.