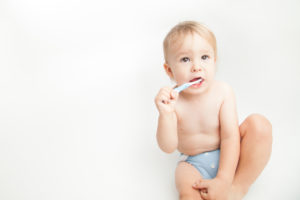 With the holidays right around the corner, all children are twiddling their thumbs waiting for the holiday break. This quick vacation period from school includes long days outside with their friends, gifts, and of course there are practically unlimited sweet treats.
One of the best gifts you can give your little one for the new year is protection for their smile. That's right, you can add an additional layer of protection for their little teeth with dental sealants from your family dentist in Norwood.
Protect Your Little One's Smiles with Preventive Care
The only way to receive dental sealants is to have your child visit their pediatric dentist. This is also a great practice to keep because your child will receive a detailed dental exam and deep cleaning. During your regular visits, you can expect these things to be examined:
The oral tissues
Their head and neck
The inner workings of their mouth
The development of their teeth as they grow
This visual dental exam is used to spot issues like tooth decay, gum disease, teeth grinding, or early signs of orthodontic issues as your child develops.
Right after your child's dental exam, their dentist will carefully clean the plaque and tartar buildup from in between their teeth and along the gum line. Although a teeth cleaning isn't many kids' favorite part of their dental visit, this systematic cleaning will help lower their risk of developing these dental issues:
gum disease
tooth decay
cavities
abscessed teeth
This Is the Time to Ask About Dental Sealants
If you're interested in providing your child's smile an extra layer of protection against sugary foods this holiday season, be sure to ask their dentist about dental sealants. Not only will they act as a barrier between excess sugar, but they can also help:
Protect the grooves of the teeth from food particles.
Teeth stay stable under the force of normal chewing and can last several years.
Blend within your natural smile because they are white or clear in color, making them virtually invisible.
Just because your child's baby teeth will eventually come out, doesn't make protecting them from dental problems any less of a priority. Keep your little one's smile strong with the help of your local dentist in Norwood.
---
Meet Your Children's Dentists
Here at Central Dental Associates, we focus on providing the most modern, effective dental care for all of our patients—even our youngest ones. We want to help everyone enjoy the benefits of a great smile throughout their whole lifetime, starting with little baby teeth. Feel free to contact us for help managing your children's oral health.